The Facebook pixel tool is a vital chrome extension for us marketers. It allows us to see which pixels are installed, the events that are being fired and much more.
In this quick article, we'll explore how to use it and where to download it!
How to Use the Facebook Pixel Helper
The Pixel Helper operates in the background and automatically reviews the websites you browse for code that resembles a Facebook marketing pixel. When a website has a Facebook pixel installed, which is represented by the </> icon, the icon will turn blue, and a small badge will appear indicating the number of pixels found on the page.
If the icon does not turn blue, then there are no Facebook pixels installed on the page. If you click the </> icon, a small popup will appear with useful information about fixing your pixel.
Installing the Facebook Pixel Helper
Step 1: Go to the Chrome store.
Remember: You have to be using a Google Chrome browser to use this plugin.
Go to the Chrome store then click "Add to Chrome".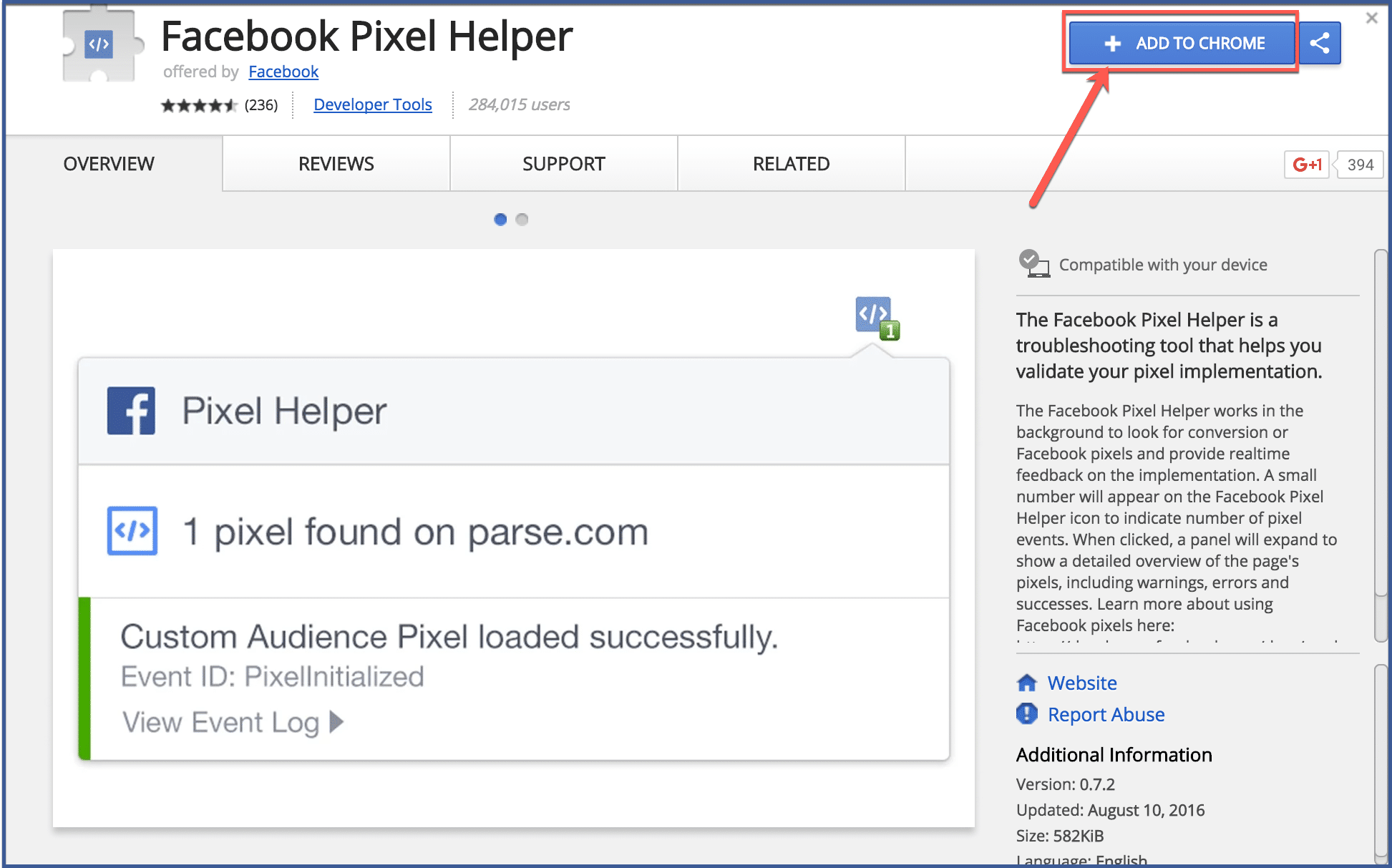 Step 2: Add to extension
Afterward, a dialogue box will ask you to confirm whether or not you want to add the Pixel Helper. Click "Add extension".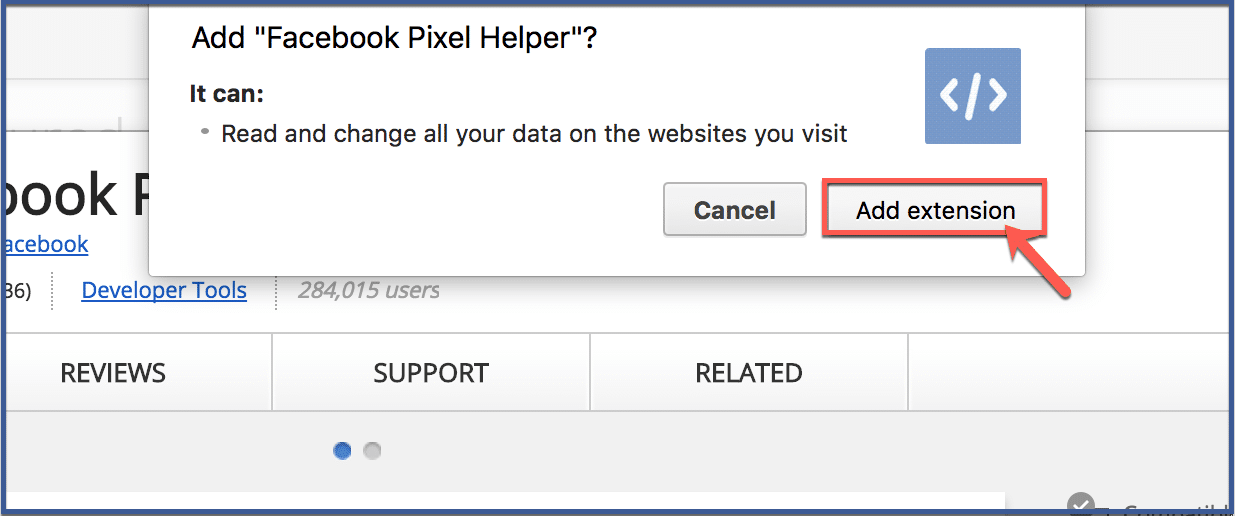 Step 3: That's All!
Your Pixel Helper should be located on the upper right corner of your tool bar. Click it to activate.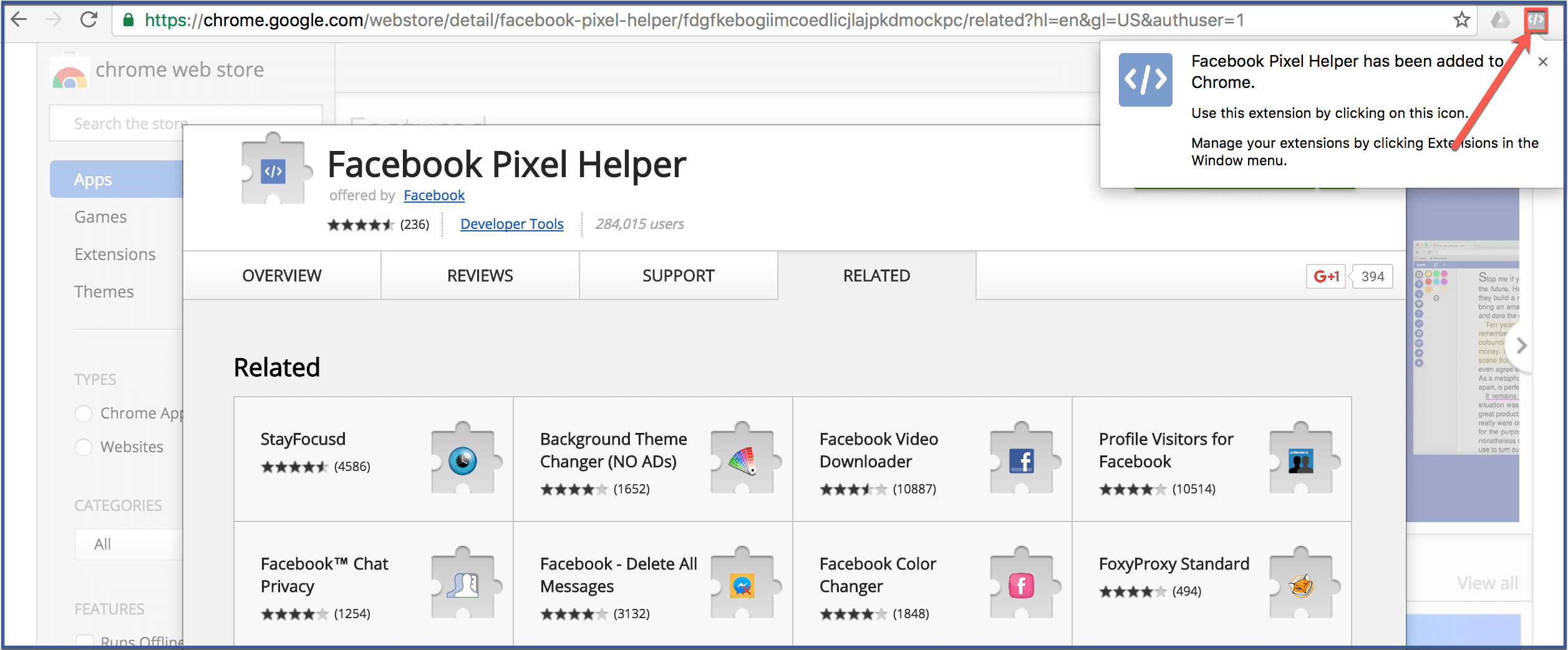 Want to bless your friends' feed?